Nordic Fender Pneumatic Fenders are first class fenders manufactured in full compliance with ISO 17357-1:2014. With our fenders you get outstanding performance and durability, supporting you in running a safe operation – on time!
Our pneumatic fenders are available from stock points in: DUBAI – ROTTERDAM – HAUGESUND plus other locations through partner companies. Contact the Nordic Fender sales team for quotation.
Our pneumatic fender types: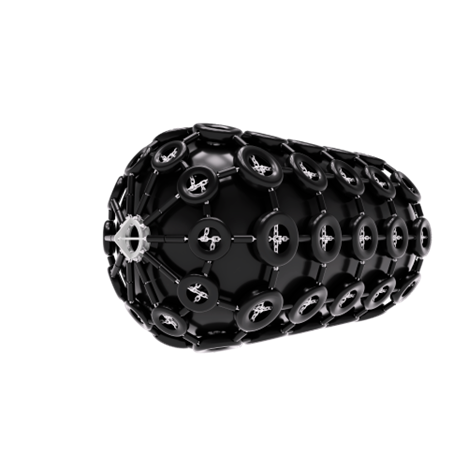 Sling fenders
Chain & tyre net fenders
Hydro fenders
Check out our full range of available types and sizes in our brochure which can be downloaded here.
Our Pneumatic Fender Manual give a detailed introduction to the different fenders type designs, how they are manufactured, how to mobilize and input on maintenance and service.
As the condition of the fenders are critical for any ship to ship or ship to quay operations, we strongly emphasize the need for proper maintenance and service program. Contact our team for any questions related to this.
Range:
S for sling
C for Chain & Tyre net